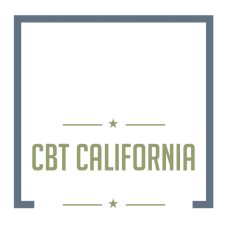 Why CBT California | Services | Contact Us
CBT California is an internationally recognized practice and training institute located in Torrance. CBT California in Torrance provides highly-effective, evidenced based treatment for various disorders. Our clinicians provide individually tailored treatment plans designed to specifically address problems in current functioning. Our compassionate and expertly trained Torrance clinicians utilize Cognitive Behavior Therapy (CBT), Dialectical Behavior Therapy (DBT), Cognitive Behavioral Analysis System of Psychotherapy (CBASP), and Acceptance and Commitment Therapy (ACT). These empirically supported treatments are aimed at treating depression, anxiety, panic attacks, OCD, insomnia, eating disorders, substance abuse, and other disorders and life problems. If you live in the Torrance area and are seeking treatment from experts in the field, please call CBT California in Torrance to schedule an appointment today.
CBT Torrance
Torrance, California is located in the southwestern region of Los Angeles County. Its neighboring cities are Redondo Beach, Lawndale and Gardena. CBT California has four locations in California. Our Torrance clinic is conveniently located in South Bay. Torrance clients can be assured that the CBT California clinicians will provide them with the highest quality of care in therapy. Our clinicians utilize CBT to empower clients so that they will develop a new skillset to approach their problems. CBT helps client focus on thoughts and behaviors that interfere in current functioning and our clinicians assist them in finding more effective alternatives. As a result, our Torrance clients learn coping strategies that will help them better handle their present condition, and they will be able to use these skills for the rest of their lives.
Cognitive Behavioral Therapy Torrance
Cognitive Behavior Therapy (CBT) is widely recognized as the gold standard treatment highly effective treatment for most psychiatric disorders. Our accomplished therapists at CBT California-Torrance assist clients in developing the best means of coping with the difficulties they have been experiencing. CBT sessions are active and collaborative and our goal is to enable our Torrance clients to develop new strategies to promote healthy and effective functioning. For more information about any of our treatments or clinical staff please call us at 800-624-1475 or visit our website at cbtcalifornia.com. We have office locations throughout the Southern California area including San Diego, Orange County (Newport Beach), Torrance, and Beverly Hills/Mid-Wilshire (Los Angeles). We look forward to working with you!
Torrance | Cognitive Behavioral Therapy | South Bay