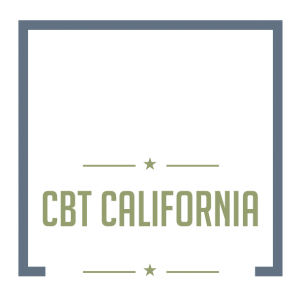 Acceptance and Commitment Therapy
(ACT) Workshop:
Theory and Practical Application for Professionals
Acceptance and Commitment Therapy (ACT) is a highly humane treatment based on the premise that we all encounter suffering and our attempts to rigidly control our own emotions and experiences increases the suffering. This treatment is focused on mindfulness, acceptance and increasing lives full of meaning and value.
Learning Objectives:
• Introduce the ACT conceptualization of psychopathology, including creative hopelessness and experiential avoidance
• Present six core ACT processes of acceptance and change: Present Moment, Acceptance, Diffusion, Self as Context, Values, and Committed Action
• Discuss common pitfalls in treatment
• Review ways to implement 6 processes into treatment
• Provide case consultation and techniques to utilize with clients
Where and When:
Friday, October 2nd
10am – 1pm
6404 Wilshire Blvd; Suite 870
Los Angeles, CA 90048
Investment:
$75 to attend
$15 additional fee for 3 CEUs
Please RSVP to Dr. Jessica Schneider at 800.624.1475 ext. 29 or email jschneider@cbtcalifornia.com
For more information about CBT/DBT California and the services we offer, visit www.cbtcalifornia.com or call 800.624.1475
Instructors:
Jessica Schneider, Psy.D. is the director of adolescent DBT at DBT California Beverly Hills and Director of Training of CBT/DBT California. She has trained extensively in CBT at The Chicago School of Professional Psychology and Casa Pacifica Center for Children and Families. Dr. Schneider has expertise in in Third Wave Cognitive Behavioral Therapy Approaches and has completed various courses, trainings, and workshops throughout her career. Additionally, she acts as a consultant at Casa Pacifica Center for Children and Families in their CBT/DBT Program and assists in program development.
Julie Snyder, Psy.D.: Dr. Julie Snyder is the Clinical Director of CBT California, where she provides Cognitive Behavioral Therapy and Dialectical Behavior Therapy. Dr. Snyder completed her Psy.D. in Clinical Psychology at Pepperdine University and an APA-accredited postdoctoral fellowship at Harbor-UCLA Medical Center. Dr. Snyder has been providing treatment under supervision for individuals in various settings for the last 10 years, working as an anger management consultant, as a program therapist at a licensed group home for adolescents, educational coordinator, and as a clinician at an outpatient methadone maintenance clinic.
*The instructors and CBT California are not affiliated with nor have any significant financial interest in any organization(s) that may have a direct interest in the subject matter of the presentation or may be co-sponsoring or offering financial support to the course.
CBT California is approved by the American Psychological Association to sponsor continuing education for psychologists. CBT California maintains responsibility for this program and its content.