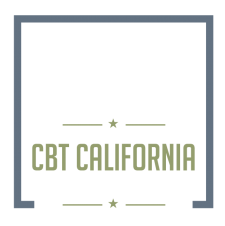 Why CBT California | Services | Contact Us
Considered to be the foremost center for Cognitive Behavioral Therapy in Southern California, CBT California – The CBT Center of Clinicians and Scholars was founded nearly eight years ago by award-winning clinicians and scholars. We are acknowledged as delivering the most highly-effective form of psychotherapy, and we provide our CBT (Cognitive Behavioral Therapy) treatment to patients suffering from a wide array of disorders. CBT California does not offer a cookie-cutter treatment approach. We offer an all-inclusive program that includes both verifiable methods, in addition to independent interviews, in order to formulate a precise diagnosis and treatment strategy which addresses our patients' particular conditions. In any event whether you suffer from depression, anxiety, OCD, substance abuse, or eating disorders, Cognitive Behavioral Therapy can help. As a result, whenever San Diego residents are seeking the most considerate and proficient CBT therapy available, CBT California is the only name they need to know.
San Diego CBT
San Diego, California is a city on the Pacific coast with close to 1.4 million residents. It is a city in and county seat of San Diego County. CBT California has four locations in California, including one located directly in San Diego. Our patients throughout San Diego are well-aware that the staff at CBT California staff will offer them the best care and complete adherence to intervention procedures imaginable. Unlike other therapies which concentrate only one providing support and examining the past, Cognitive Behavioral Therapy centers on the present issues in functioning. Consequently, CBT focuses on the way San Diego patients think and behave in specific circumstances so that our therapists can aid them in developing more effective alternatives. Accordingly, San Diego patients are able to acquire the necessary skills to not only help them deal more appropriately with their present condition, but they will be able to adapt these skills to other situations, as well.
San Diego Cognitive Behavioral Therapy
Cognitive Behavioral Therapy is recognized as the most studied psychotherapy in the world. It has consistently been regarded as a successful treatment for most psychiatric disorders and troubles in everyday life. Chances are that any problems you are experiencing have effective and substantiated CBT strategies for treatment. What's more, our highly accomplished faculty at CBT California has the know-how and experience in all the emergent models of Cognitive Behavioral Therapy. Furthermore, our CBT sessions are carefully constructed and cooperative ventures, and our goal is to enable our patients in developing new methods of managing their lives by themselves. We will assist you in developing the best means of coping with the difficulties you have been experiencing. For more information about Cognitive Behavior Therapy, call CBT California at: (800) 624-1475, today.
San Diego CBT | San Diego Cognitive Behavioral Therapy