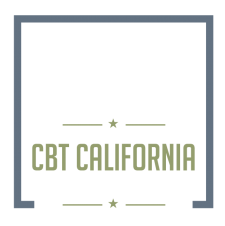 Why CBT California | Services | Contact Us
CBT California – The CBT Center of Clinicians and Scholars is recognized as Southern California's leading center for Cognitive Behavioral Therapy that was founded in 2008 by award-winning clinicians and scholars. Cognitive Behavioral Therapy, or CBT, is identified as a highly-effective form of psychotherapy whereby patients receive treatment for a broad range of disorders. CBT Torrance does not provide a one-size-fits-all treatment approach. We offer a unique and comprehensive assessment program that includes empirically-based methods, in addition to subjective interviews, in order to articulate an accurate diagnosis and treatment plan which specifically addresses our patients' conditions. Regardless if you suffer from depression, anxiety, OCD, substance abuse, or eating disorders, Cognitive Behavioral Therapy can help. Consequently, whenever Torrance residents are looking for the most compassionate and professional CBT therapy in the region, the only name they need to know is CBT California.
CBT Torrance
Torrance, California is located in the southwestern region of Los Angeles County. Its neighboring cities are Redondo Beach, Lawndale and Gardena. CBT California has four locations in California. Our Torrance clinic is conveniently located in South Bay. Torrance patients can be assured that the CBT California staff will provide them with the greatest care and highest level of treatment fidelity possible. In contrast to other therapies that focus on delivering support and examining the past, CBT focuses on present issues in functioning. Therefore, Cognitive Behavioral Therapy is more problem-focused by concentrating on the way Torrance patients think and behave in certain situations and our therapists assist them in finding more effective alternatives. As a result, Torrance patients are able to learn skills to not only help them better handle their present condition, but they will be able to use these skills for the rest of their lives.
Cognitive Behavioral Therapy Torrance
Cognitive Behavioral Therapy (CBT) is distinguished as the most studied psychotherapy in the world. It has repeatedly been shown to be successful in treating most psychiatric disorders and problems in everyday life. It is not likely that you are experiencing a problem for which there is not an effective CBT strategy for treatment. In fact, at CBT California, our well-trained faculty have the background and expertise in all the emerging models of CBT. What's more, our CBT sessions are completely structured, collaborative and interactive, and our objective is to empower our patients so that they will be able develop a new manner of approaching problems and be able to eventually handle their particular difficulty all on their own. We will work with you to help you better cope with the problems you are experiencing. To learn more about Cognitive Behavior Therapy and to get help for your condition, call CBT California at: (800) 624-1475.
Torrance CBT | Torrance Cognitive Behavioral Therapy